"Let the word of Christ dwell in you richly, as in all wisdom you teach and admonish one another, singing psalms, hymns, and spiritual songs with gratitude in your hearts."
Colossians 3:16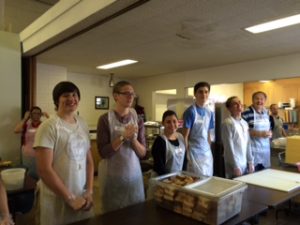 By virtue of our Baptism, we are initiated into a community in which we have a two-fold responsibility. First, we are responsible for ourselves and for our spiritual growth. Letting the "word of Christ dwell in you richly" implies a disposition of the heart that is open to being led by the Spirit as well as a willingness to grow in our relationship with Christ through prayer and scripture study. Second, we are responsible for one another.
Click here to see the many opportunities for youth and their families to serve in the parish and greater community.
Youth are asked to choose two (2) service opportunities. Make a commitment and follow through for the good of the parish and agencies we are serving.
Sign up for  service opportunities at GIFT.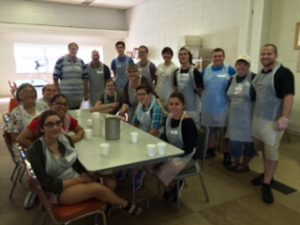 Judy Meleski will act as our service facilitator again this year. She will call you to remind you of your commitments, but please put them on the family calendar as you sign up. People will be counting on you. Please call Judy if you need to reschedule your service at (414) 545-1785.
2015 Rake and Run
This slideshow requires JavaScript.