Earth Week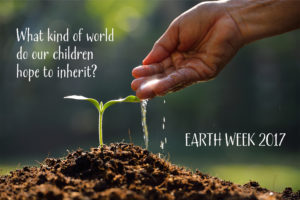 In Laudato Si' (On Care for Our Common Home), Pope Francis asked us to consider this question: "What kind of world do we want to leave to those who come after us, to children who are now growing up?" This Earth Week, we'd like to ask our parish young people to think about that question and to share their answers.
Please invite your children and grandchildren to fill out the form and to return them to the collection box in the Lobby on or before the weekend of April 22-23. The Social Justice Committee will mail the forms to one or more of our elected officials.
P.S. We don't want to exclude anyone! If you are not-so-young, you are welcome to fill out a form, too!
Download Earth Week form here!
Immigration – DACA Recipients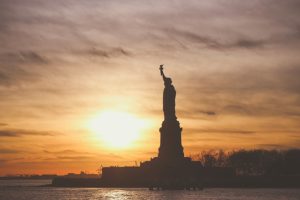 The Catholic Church has a long history of supporting the dignity and rights of immigrants. Protecting the children who came to the US with their undocumented parents is an essential component of the immigration discussion.
Download "What is the Bridge Act"
Social Justice Committee
Formed in 2007, The Social Justice Committee (SJC) offers a venue for individuals who want to become more involved in improving the lives of the less fortunate in our society. The committee has partnered with other parishes located in southeastern Wisconsin. The committee addresses issues that affect many Americans today. During the past several years, committee members have been working to educate parishioners on fair trade, affordable healthcare, immigration reform, and environmental concerns. The SJC seeks to explore and share the social teachings of the church clearly and comprehensively so that its principles can help shape our choices and action. Together we learn and explore links between faith and life, and between theology and ethics. The SJC meets the 3rd Tuesday of the month. The meeting date or location may change occasionally, so always check the calendar.
Click here for the Social Justice Committee meeting schedule
Catholics for Peace and Justice "is an organization of people in southeastern Wisconsin who affirm the Church's teaching on human dignity which upholds a "consistent ethic of life" for all. We are concerned about the state of our nation and world. We see a world threatened by war, terrorism, growing economic inequality, environmental catastrophe, and divisions between religions, nations, races, genders, and ethnic groups. We call on Catholics, and all people of faith, to consider whether their political and economic beliefs and actions are reflective of their faith."
The southeastern Wisconsin Social Justice Committee* recently held a Poverty Summit at OLOL. Click to view the summary.
View a map of Poverty in Milwaukee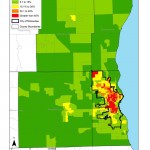 *The OLOL Social Justice Committee has joined with other parishes in southeastern Wisconsin to strive for greater presence and momentum in advocacy and education on Social Justice and Catholic Social Teaching.  This group is known by the new name as the Southeastern Wisconsin Social Justice Committee.
Sharing the Hope, Sharing the Healing
This group offers hope to persons who are struggling with mental illness. The group is made up of ordinary people representing a broad range of society, from every background, who face the challenges of life with courage and hope, enabling them to live very successful and meaningful lives. By sharing stories and putting a name and face to the story, we will help overcome the stigma of mental illness. Through a spirit of contemplation (prayer), community, compassion (ex. volunteer service ministry at our VA hospital) and celebration (gratitude), we enrich our own life and the life of others. This group is open to all persons with mental illness, family members, loved ones and any other people who care to join us and want to learn more about mental illness.
Contact:     Sr. Ann Catherine Veierstahler……………………………… (414) 323-0072