Oktoberfest Artisan Fair 2017!
October 13, 14, and 15, 2017
A quality art and handcrafted products shopping experience with food, a beer garden, and entertainment.
Oktoberfest Artisan Fair is a celebration of creativity, community, and harvest. We come together to support local artists, our talents, and our community. We hope that you will join us!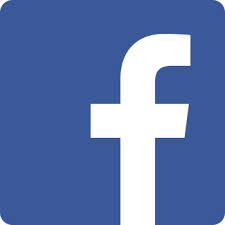 Click here to follow Oktoberfest on Facebook
---
"My Soul Was Filled"
This was a comment from one of our artisans.
Thank you to the community of Our Lady of Lourdes, and its leader, Nancie Chmielewski! All are essential in celebrating and harvesting God's creation which is the mission of Oktoberfest Artisan Fair. With grateful hearts, we thank our Polka Mass presider, Fr. Bill Burkert, the volunteers, basket makers, servers, greeters, and musicians. We thank those who posted signs, invited friends and family, sent emails, and spread the word. We thank those who shopped, donated, decorated, toted boxes, and moved furniture. To the bakers of tortes, cakes, cookies, strudels and those who brought in sustenance for our volunteers. To those who cooked our fish, brats, beef dinner, breakfast, and soup. To those who painted, ate, danced, sipped, sang, shopped, and mingled. To those who prayed when they could not be physically present.
Thank you to our awesome staff who shifted calendars, problem-solved, opened possibilities, muscled physical labor, encouraged and delighted in the process.
Oktoberfest is a reflection of our community – our spirituality, talent, dedication, hospitality, and compassion.
Please feel free to see what was offered at Oktoberfest in 2017. 2018's fair is already being planned. As information comes in, you can find it here first!
Oktoberfest Artisan Fair 2017 Torte Baking Contest Winners
1st Place ($50): Janice Davie
2nd Place ($25): Terri Roller
3rd Place ($10): Ann Bathke
Food
Saturday Night
Beef tips – 4:00 pm – 7:30 pm
Sunday Morning
Champagne breakfast – 9:00 am – 11:00 am
Brats and Hot dogs
Vegetarian soup (while supplies last)
Homemade apple strudel
Decadent tortes
Music
Vern and the Originals
A favorite at the Friday Night Fish Fry. Vern has played for generations of polka-loving Milwaukeeans.
Another returning favorite on Saturday afternoon. Dancing starts at 1:30 pm.
Popular WAMI award winning band that plays Power Polka. Their energy and fun is contagious. Saturday, 6:30 pm – 9:00 pm. Dance to your heart's content and then dance some more.
Parish Involvement
Parishioners are encouraged to donate fresh ingredients: carrots, tomatoes, onions, beans, a few ears of corn, or a cabbage. Any over-abundance will be accepted by the food pantry. Bring donations by October 8.
---
Oktoberfest Time Capsule
This slideshow requires JavaScript.