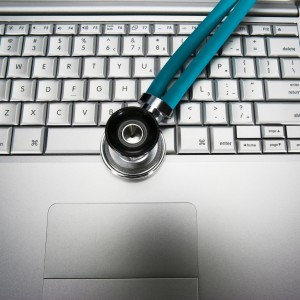 This page offers information about health resources that can be accessed online.
Please check back regularly as more items are posted.
Affordable Health Care Act Information

Affordable Health Care Act Information

If you don't already have health coverage, the Health Insurance Marketplace is a way to find and buy health coverage that fits your budget and meets your needs.

Not only can you view and compare health insurance options online, but with one simple application, you can have those options tailored to your personal situation and find out if you might be eligible, based on your income, for financial assistance to lower your costs.

The same application will let you find out if you and your family members might qualify for free or low-cost coverage available through Medicaid or the Children's Health Insurance Program (CHIP).

Enroll on Your Own

Start today by opening a secure account on the web at Healthcare.gov, or get help by phone at the Call Center, 24 hours a day:
1-800-318-2596  or TTY: 1-855-889-4325

It takes about 5 minutes to open your account and get instructions to enroll. You can also sign up for email or text updates. Go to the site and get started!

What if I have insurance through my job?

If you have insurance that you like and is affordable through your employer, you don't have to change anything.

If you need help with the above, or any other issues related to the Affordable Care Act, please contact the Parish Nurse, Wanda Nye RN at (414) 545-4281. She will be happy to assist you with your questions and concerns.

Online Scheduling and Other Services

Many health care providers offer online resources for quick and easy access to your personal health information such as scheduling appointments, refilling prescriptions, viewing test results, paying bills and more. Below are links to some major providers in the Metro Milwaukee area.

Aurora Health Care

 

Wheaton Franciscan Health Care

Froedtert Hospital and the Medical College of Wisconsin

Children's Hospital of Wisconsin

https://mychart.chw.org/MyChart/

Alzheimer's Association

MentalHealth.gov

Goodwill Meals on Wheels

Each day, over 1,000 nutritious meals are delivered to older adults on routes throughout Milwaukee County. This service is essential for older adults who wish to remain in their homes. The program provides both general and therapeutic diets based on a physician's order. Meals are monitored daily to ensure quality.

Eligibility Requirements:

A person must be at least 60 years or older, or be the spouse of a person at least 60 years or older who receives Meals on Wheels.
A person with a disability, regardless of age, who resides in the same house with an eligible person 60 years or older that is receiving Meals on Wheels may also receive meals.
The individual must be homebound, i.e. does not leave his or her home under normal circumstances.
The person must be unable to participate in the dining center program because of physical or      mental impairment or has no other resource to prepare meals.
The individual is able to feed him/herself or have someone available to help feed the individual.

The individual agrees to be home when meals are delivered, or to notify the program to cancel a meal when absence is unavoidable.

To Apply for Services: Contact the Milwaukee County-Department on Aging at (414) 289-6874

Medical Alert Service

Is it time for a medical alert service?

If not for you maybe a friend or family member who may be at risk.

Use this self-assessment as a guide to help you decide.

Answer these questions:

Are you or a family member alone for several hours during the day and or night?
In the past year, have you or a family member fallen or been afraid of falling in your/his/her home?
Have you or a family member been hospitalized or been to the emergency room in the past year?
Do you or a family member have at least one of these chronic conditions; heart disease, stroke, COPD, arthritis, osteoporosis, diabetes, weakness or dizziness?
Do you or a family member use a cane, walker, wheelchair, stair climber or other assistive device to help with balance or walking?
Are you or a family member taking several daily medications?
Do you or a family member require assistance with at least one of these (bathing, toileting, dressing, meal preparation.)?
Would a medical alert service provide peace of mind for you or your loved ones?
Is it important for you or a family member to continue living independently?

If you answered yes to 6 or more of these questions, this indicates there is a serious risk for a fall or other medical incident medical alert service is strongly advised.

If you answered yes to 3-5 questions it indicates there is a risk for a fall suggesting alert service would be helpful and should be considered.

If you answered yes to 1-2 questions share this information with your health care provider to gain awareness of the following:

How to minimize fall risk
The safest way to get up from a fall
The best thing to do if someone can't get up and call for help after a fall?

Medical Alert Service Providers:

-Philips Lifeline 800-242-1306 ex 4599; 414-874-6270

-5 Star Urgent Response 800-650-3951 (good for people who are often away from home)

Please call Wanda Nye, RN, Aurora Parish Nurse, 414-545-4281, if you have any questions or need advice.

Newspapers by Phone

Do you love to read but just can't do it any more? Maybe, because you can't see well enough or you just can't hold the paper due to some physical limitation.

There is a free service for individuals that qualify: Newspapers by Phone and Talking Books. Call 414-286-3045 for more information.

You can also contact Wanda Nye, RN, Aurora Parish Nurse, 414-545-4281, who has applications and can certify them for you.