Welcome to our Health Corner
My Next Step to a Life of Health and Well-being.
This year we will explore many different areas of health and wellness. We will also pose some health questions. Be ready to take the next step in your health journey. Remember your health is a precious gift.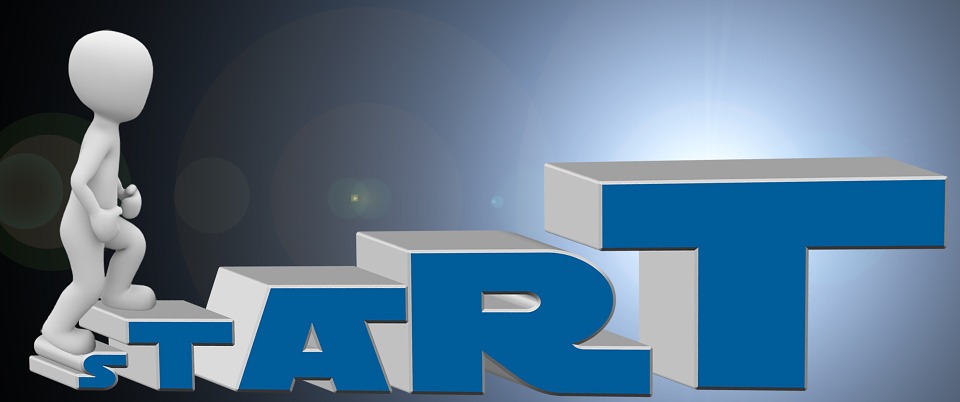 Everyone is on their own health journey. Where are you?

Am I an assertive health consumer?

In today's health environment we need to take more responsibility for our own health.

What are my health challenges?
Do I have a chronic condition?
Do I have a new diagnosis to deal with?
Do I have daily medications?


Be your own advocate.  Inform your physician about your health concerns. Be a better health consumer.

Did you start a new medication?
What is it for? When should you take it? For how long?
Some people are on medications for their heart, they may need to monitor their blood pressure.
Ask your physician what should be your blood pressure range.
When should you notify your doctor if your blood pressure is high or low?
How should you communicate by e-mail or call the office?
Some medications work to slow and strengthen the heart rate.
When you work out, how fast should you get your heart rate, what is safe for you?
Are their dietary restrictions like grapefruit; can you eat unlimited vegetables?
Do you need to take your medications at a certain time or with food?

Many medications have restrictions about some foods. Make sure you know what restrictions you have and follow them.

Remember to ask if you have questions.
Your pharmacist is a very good resource, call if you have concerns or questions about your medications.
Carry a list of all the medications you take including over the counter medications, vitamins, creams, ointments and drops. (Some over the counter medications and vitamins may interfere with prescription medications.)
If you see a doctor for an acute problem, ask when you should expect to see improvement?
When should you call you if you don't feel better?

Remember you are your own best advocate. Ask for advice, take a list of questions with you to see your health care provider. Before you leave make sure you understand what is wrong, what you need to do and when to make your next appointment.

What's Your Blood pressure?

Did you get your blood pressure checked in the last 6 months?

If not, call Wanda at (414) 545-4281 for an appointment or get your blood pressure checked on one of our regular BP screening days before or after the 9:30 am Mass on most Wednesdays or after Mass on our blood pressure weekends.

Your blood pressure consists of two numbers systolic/diastolic

Systolic is the high point during a heart contraction.

Diastolic is the low point, between heart beats.

Remember High Blood Pressure is called the "Silent Killer."Usually you cannot feel that your blood pressure is elevated.

Normal blood pressure is less than 120/80

Prehypertension is 120-139/ 80-89

If you have prehypertension you can make lifestyle changes that may help you to prevent getting hypertension that will require medication. Remember all of these lifestyle changes will help your blood pressure.

Some changes include:

Limit salt to 1,500 milligrams per day, [that is about 3/4 of a teaspoon of salt].
Eat a DASH diet [dietary approach to stop hypertension].
Eat more fruits, veggies, and whole grains. Limit fats.
Stay active, aim for 30 minutes of walking per day.
Stress management.
Maintain a healthy weight.

Hypertension Stage 1 is 140-159/ 90-99. You will need medication to help this get into control.

Hypertension Stage 2 is blood pressure 160 or higher over/100 or higher. You may need more than one medication to get this in control.

If you are concerned about your blood pressure please call me, Wanda Nye RN, your parish nurse at (414) 545-4281.

In partnership with Aurora Health Care

Tending Your Inner Garden

Your next step to better health and a good way to boost your immunity:

Take care of your inner garden.

What can I do to care for my inner garden? Do you know what your inner garden is?  Does it help you stay well?

All disease begins in the gut.
– Hippocrates

Hippocrates said this more than 2,000 years ago. And know how right he was. Research over the past two decades has revealed that gut health is critical to overall health, and that an unhealthy gut contributes to a wide range of diseases. There are trillions of bacteria in your gut and they determine whether you are sick or well.

How to help your {inner garden} or gut flora.

Among other things, the gut flora promotes normal gastrointestinal function, provides protection from infection, regulates metabolism and comprises more than 75% of our immune system.

"Heal the gut and you heal yourself."
– Gerard E. Mullin, MD

How to care for your gut flora.

Incorporate probiotic-rich foods these items into your diet.

Yogurt
Kimchi
Sauerkraut
Miso
Kefir
Temph
Fermented Cheese {fermented soft cheese like swiss, gouda, parmesan, cheddar.}

Some people take probiotics in pill form. Incorporate lots of fiber in your diet. This helps your good bacteria to be healthy.

Why do we have problems?

Our SAD diet (standard American diet) hurts us. High fats, high carbs and refined grains. Over use of antibiotics, diets low in fermentable fibers and chronic stress.

Something easy to do.

One easy thing to do is use soap and water to wash your hands. Remember wash for 20 seconds. When you are out in public and do not have easy access to soap and water a hand sanitizer is fine. But, everywhere else use soap and water.  In America our overuse of hand sanitizers has caused many helpful bacteria to die off. They are critical for our health.

Boundaries and Priorities

It is important to know what your priorities are and to be true to them.

Your priorities may be your faith, your self-care; mental, physical and emotional health, your family, your friends, your home, your job, your hobbies…

We use boundaries as needed to protect our priorities. We want to give our best to the people we love and enjoy. We want to spend time with and share our lives with others.

 

What are boundaries?

Your skin is a boundary it keeps germs out and protects you from the outside elements. Boundaries are important; they separate you from someone else. Emotional boundaries protect us from letting wrong messages in. Boundaries are like a fence with a gate you let people into your life.

Some boundaries need to be firm. You may have people in your life with toxic personalities or abusive words you may need to have a firm boundary with them. You choose how much to listen, how much time to give them. It is ok to love someone and still have boundaries with them. We are responsible to care and protect ourselves.

Check out this website on some ways to say no to people.

Everyone has to set their own boundaries.

It's ok to say no.
"No, not this time, I can't do that, I have other obligations right now…"

The word "no" has power!
People may not like to hear it but, they will respect you for being true to yourself. Be brief when you say no.  Don't make up excuses. And you may need to repeat yourself.

"I will refresh the weary and satisfy the faint." (Jer 31:25)

"My presence will go with you, and I will give you rest." (Exodus 33:14)

"The LORD will guide you always; he will satisfy your needs in a sun-scorched land and will strengthen your frame. You will be like a well-watered garden, like a spring whose waters never fail." (Isaiah 58:11)

"Come to me, all you who are weary and burdened, and I will give you rest. Take my yoke upon you and learn from me, for I am gentle and humble in heart, and you will find rest for your souls. For my yoke is easy and my burden is light." (Matt 11:26-30)

"Peace I leave with you; my peace I give you. I do not give to you as the world gives. Do not let your hearts be troubled and do not be afraid." (John 14:27)

Bone Health

Bone Health 101

Questions: What in your diet robs your bones? What can you do to make your bones strong?

Your bones are meant to last a lifetime. Your bones provide a structural frame, protect organs, anchor muscles, store calcium and house bone marrow.

The stronger your bones are at age 25, the better your bones will be at age 85.

The problem is a "SAD diet" (Standard American Diet) including fast food and fatty foods. These types of foods are acidifying and rob your bones of nutrients.

What can I do to keep my bones strong for life?

Eat meals mostly composed of vegetables and fresh fruits. Some processed foods are OK, but aim for fewer at every meal.
Shop the perimeter of the store: fresh meats, fish, fruits, vegetables.
Use spices that help your bones: cinnamon, cloves, garlic, ginger, turmeric.
Take your Vitamin D from October to May. If you never get outside take it all year.
Get enough calcium: dairy, fish, greens.
Work on your balance: stretching, flexibility exercises, yoga. Balance training helps to strengthen your muscles and improve coordination making you less likely to fall.
Do weight bearing and resistance exercises. They can be high or low impact.

High impact: using a resistance band, stair climbing, hiking, jogging, skiing, dancing, basketball, volleyball, jumping rope.
Low impact: walking, water aerobics, swimming, cycling, rowing machines, cross country skiing.

Why Eat Purple and Blue Foods

Mom says eat your fruit and vegetables. Nutritionists say eat a rainbow of colors of food every day. Eat the five colors of food: red, yellow, green, orange and purple/ blue.

Why eat Purple and Blue foods?


Super food

The darker pigment contains flavonoids, including reservatrol, which helps keeps blood pressure in control and boosts immunity from certain cancers.

Antioxidant 

The darker the color the more antioxidants. The phytochemicals help protects us from free radical damage caused by sunlight and harsh environmental conditions, helps to neutralize the disease and aging process.


Anthocyanins

They give red, purple, and blue plants their dark color. They may offer anti-inflammatory, anti-viral, and anti-cancer benefits.

Decrease inflammation

Many studies show purple foods improve heart health, vision, and brain power, helping to reduce the risk of high blood pressure and increasing circulation.


What are the purple and blue foods?

All berries – blueberries, cranberries, strawberries and raspberries, blackberries, black currants,  acai, bilberry, chokeberry, elderberry, and goji berries.

Other fruits – grapes, cherries, prunes, concord grapes, pomegranates.

Vegetables – eggplant, purple onions, purple cauliflower, red cabbage, and purple broccoli, tomatoes, sweet potato.

Other foods – kidney beans, red lentils, and red beans.

Remember the darker the food, the more nutrition it has!

What are the Good Fats?

Here is the next step to a greater level of wellness; eat the best fats for your body.

Source Mark Hyman, MD

Are you getting enough omega-3s in your diet?

The average American only gets about 200 mg per day of the most important omega-3 fatty acids, eicosapentaenoic acid (EPA) and docosahexaenoic acid (DHA) per day from their diet. The American Heart Association recommends a much higher intake of between 1,000–3,000 mg.

Good omega-3 food sources

Omega-3s are found in a wide range of foods, including many fish sources. But vegetarians and vegans can also get omega-3s from food, with research showing a diet high in omega-3s from plant sources may be just as effective as those from fish sources.  Here are my favorite choices for omega-3 rich foods:

Seafood (sources both high in omega-3's and low in environmental contaminants include anchovies, herring, mackerel, oysters, wild salmon, and sardines)
Fresh ground flaxseed
Flaxseed oil
Hempseed oil
Canola oil
Avocados
Walnuts
Eggs
Pumpkin seeds
Sesame seeds
Olives

It sometimes can be difficult to get the full amount of omega-3s from diet alone; many choose a daily high-quality omega-3 supplement.  Check with your doctor to see if you need to take a supplement.

The benefits of getting enough Omega -3s, are that it helps your bones, joints, immune system, heart, skin and more.

"Dr. Hyman, As I often say, food is information, not just calories. Food influences gene function, hormones, your immune system and even your gut flora. Literally, food controls every function within your body.

These fatty acids play critical roles in cognitive development and learning, visual development, immune strength, fighting inflammation, pregnancy, brain health, and preventing Alzheimer's disease, heart disease, cancer, mental illness and so much more. They affect every one of your hundred trillion cell membranes.

For optimal health we need to get sufficient amounts of these crucial fatty acids.

References:

Orchard TS. 2013. The association of red blood cell n-3 and n-6 fatty acids with bone mineral density and hip fracture risk in the women's health initiative. J Bone Miner Res. 2013; doi:10.1002/jbmr.1772.

Harris, TB. 2015 May; Plasma phospholipid fatty acids and fish-oil consumption in relation to osteoporotic fracture risk in older adults: the Age, Gene/Environment Susceptibility Study. Am J Clin Nutr  101(5):947-55. doi: 10.3945/ajcn.114.087502. Epub 2015 Mar 18. (http://www.ncbi.nlm.nih.gov/pubmed/25787995 accessed March 23, 2016)
Previous Health Corner Pages