Adult Choir
Adult Choir maintains a strong community through music and prayer. They meet during the school year on Thursday nights from 6:30 pm-8:30 pm, and usually sing for the 10:30 am Sunday liturgy. Membership is open to singers who are high school age or older, and no audition is required. The best time to join is in the fall, but new members are welcomed throughout the year.
Click here for Adult Choir rehearsal schedule
Resurrection Choir
This ensemble provides music ministry for funeral liturgies. They meet to rehearse on the third Wednesday of the month from 10:45 am until noon. Resurrection Choir members are "on call" for whenever funeral liturgies are scheduled. No audition required. Come and experience this powerful ministry!
Click here for Resurrection Choir rehearsal schedule
Youth Choir
Students in Grades 5-12 are welcome to participate in the Youth Choir. We meet to rehearse once a month during the school year, and sing once a month at a weekend liturgy. It's a great way to meet other parish youth, and to share your love of music in service to the church community.
Click here for Youth Choir rehearsal schedule
Oktoberfest Polka Ensemble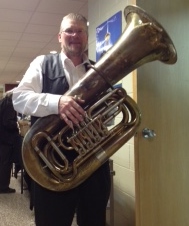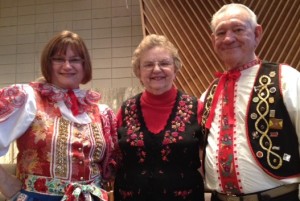 Every October, OLOL hosts an Oktoberfest Artisan Fair, complete with 2 standing-room-only Polka Masses.  This includes a choir of singers and a group of instrumentalists, such as clarinet, accordion, tuba, trumpet, saxophone, guitar, bass, and drums. The repertoire comes from standard church music that is "polkafied."  Father Bill polkas down the aisle for the recessional, and a great time is had by all.
We rehearse mid- September through mid-October, and provide music for the 5:00 pm and 10:30 am liturgies for Oktoberfest weekend.