2018 Community Art Mosaic Fun'raiser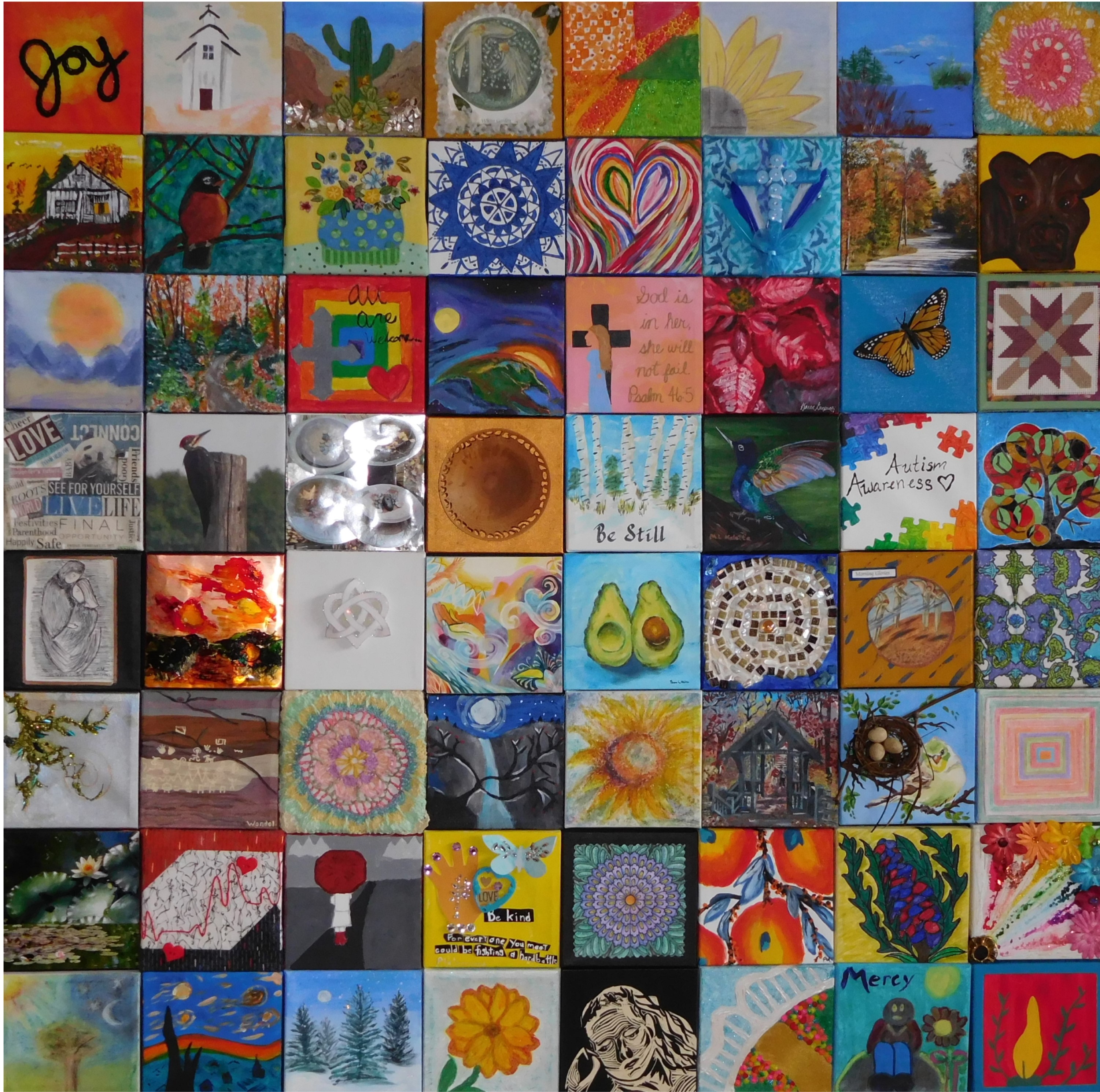 Ideas [No particular theme] Painting, drawing, print, photo, ceramic, sculpture, woodwork, jewelry, collage, book making, paper-craft, weaving, quilt, textile/fiber art, glasswork, or writing should be created on or adhered to canvas and artfully displayed. Showcase your favorite art form!
The Specifics 
Eighty-one 6" x 6" canvases will be distributed December 2 and 3. Canvases are free of charge, courtesy of the olol ART Guild.
Requirements 
Your artistic expression must fit onto the canvas. No work will be accepted after February 10/11, 2018. Artists MUST be 16 years of age on the date of canvas distribution. Adult/Child partnerships not allowed. NO EXCEPTIONS!
Creative Group Display 
Canvases to be assembled and displayed as a group mosaic in 9 rows of 9, edge to edge creating a large square and displayed throughout the 2018 Hallway ART Gallery Exhibition this winter.
Fun'raiser!
During the run of the show, viewers will be able to purchase a raffle ticket to obtain a surprise piece of the original artwork displayed for only $10.00! Everyone who purchases a raffle ticket is guaranteed to win a piece of artwork—only 81 tickets to be sold.
The Proceeds
All proceeds support the olol ART Guild Ministry including classes, programs, exhibitions, art outreach to the needy, creativity enrichment, the annual Promising Artist Award, liturgical art projects, and more!
I Have a Question
To reserve a canvas now or for more information, please call the Parish Office.
---
Art Guild
Last Wednesday of the month from August – May (no meeting in December), 6:30 pm – 8:30 pm
The Art Guild is open to all visual artists in the parish and beyond. Meetings consist of a variety of studio nights, presenters, film/book discussions. Parish wide projects and field trips are a part of our work.
The Art Guild will be involved in teaching art at the Women's Correctional Center this fall. Look for many interesting opportunities to get involved beginning in January/February 2018.
The Art Guild is now part of the Discipleship Institute.
---
Past Workshops