The Sacrament of Anointing of the Sick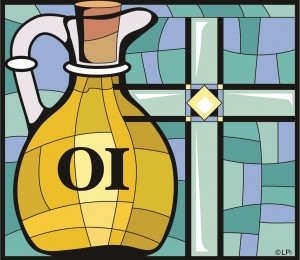 Jesus healed the sick during his life and continues to do so through time. He said, "Wherever two or more are gathered in my name, there I will be!" Whenever a person is experiencing illness of body, mind or spirit, they can gather with a priest, and through one's faith be touched by Christ's healing. In the Letter of St. James (5: 14-15) it is written, "Is anyone among you sick? The person should summon the priests of the church and they should pray over the person and anoint with oil in the name of Christ, and this prayer of faith will save the sick person, and Christ will raise the person up. If the person has committed any sins, the person will be forgiven." Therefore, if anyone of faith is ill and desires to encounter Christ, they should avail themselves to this sacrament either in a communal celebration or individually. The priest will pray for and anoint the person. The sacrament is celebrate once during the illness and is only celebrated again if the condition changes.
Here at Lourdes, we celebrate the Anointing of Sick communally on the first Saturday of the month following the 5:00 pm Mass. Yet if requested, the celebrant of any Mass would celebrate following any liturgy. Fr. Bill Burkert will anoint the sick when he visits them in a hospital, nursing home and at home, if desired. He will also respond to requests on the emergency basis. It is always ideal if family and friends can be present when the sacrament is celebrated. To request Fr. Bill to visit for an anointing, please call the Parish Office at (414) 545-4316. If he is not available, we will do our best to find another priest for you. If your need is in the middle of the night and your loved one is in an area hospital, we encourage you to seek the ministry of the hospital chaplain. Thank you.