In 1988, the Archbishop of Milwaukee asked parishes to join with neighboring parishes and work together on a variety of issues. Parishes in close proximity with each other are encouraged to collaborate.
Together we aim to support one another in our ministries and offer our parishioners a wider variety of activities and ministries in a number of areas of parish life.
Our Lady of Lourdes works in collaboration with:
St. Gregory the Great Parish & School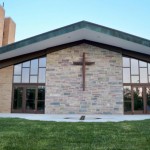 3160 South 63rd Street
Milwaukee, WI 53219
Parish Office: (414) 543-8292
School Office: (414) 321-1350
St. Gregory the Great Parish offers their parishioner discounted tuition rate for Our Lady of Lourdes parish children who attend St. Greg's School.
Website: http://www.StGregsMil.org
St. Matthias Catholic Parish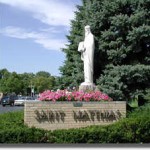 9306 West Beloit Road
Milwaukee, WI 53227
Parish Office: (414) 321-0893
Website: http://www.stmatthias-milw.org